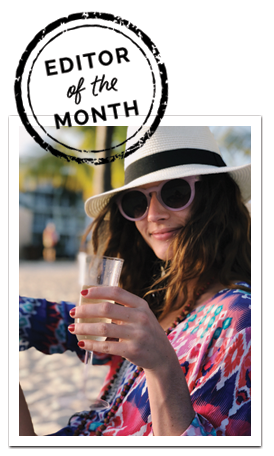 Meet our Editor of the Month @ AlysseKatherine: style genius and lover of all things design.
She's a lifestyle & fashion blogger, designer and stylist, and we just can't get enough of her impeccable fashion sense!
To celebrate the first day of Spring and help you get ready for your next warm-weather vacay, she's sharing her top 5 resort wear looks. These pieces are a "sure thing" to get that effortless head-to-toe beachy vacay vibe.
"Guest blogger, Alysse, here! I'm a stylist and designer based out of Washington DC, and, like most East-Coasters, I'm SO ready for Spring! I have a few beach trips on my calendar and I'm looking forward to catching some rays and relaxing on the beach with a good book. Luckily, my BandaBeau makes that fuss-free. Plus, I love the tropical vibes of the Catalina print!
With warmer temps right around the corner, it's also my faborite time of the year for fasion, espeically when it comes to resort wear. There are so many great resort trends this year, and I couldn't be more excited to share my favorite looks with this beach-loving community here at BandaBeau!"
- Alysse Katherine

1. Citrus Tones
Nothing screams vacation style like bright colors and this season is all about pops of citrus! From scarves to shoes, you are going to be seeing yellows and oranges everywhere. I'm especially loving mustard-colored swimwear, like this one-piece from Solid and Striped.  
2. Stripes
Vertical stripes aren't going anywhere! This vintage-inspired trend is ready for the beach in a variety of ways. These striped wedges are the perfect trendy touch for any vacation look. I'm also loving striped cover-ups and wide-legged pants.
3. Cat Eye Shades
Retro looks are in this year and that means cat-eye shades! Throw on some slim cat-eye shades this Spring for an instantly stylish look.
4. Funky Florals
Florals always scream Spring! However, this year floral prints are brighter and funkier. Rock a pair of floral-printed pants or a floral turban while spending a day at the beach.
5. Straw Bags
Top any vacation look off with a straw, rattan, or wicker bag. From beach bags to embellished clutches, straw literally goes with anything - which is a huge space-saver when traveling. Don't forget to pack your SPF and BandaBeau!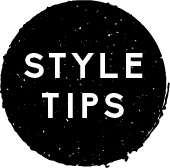 Match stripes with a solid color for a day at the beach, or mix it with a floral print for a night out!
Lose a layer and add a belt...belted blazers are all the rage this year!
Whether you are lounging by the pool or jet-setting away this season, these trends can work for any vacay vibe. Happy spring shopping!
XOXO,
Alysse Katherine
---
ABOUT THE AUTHOR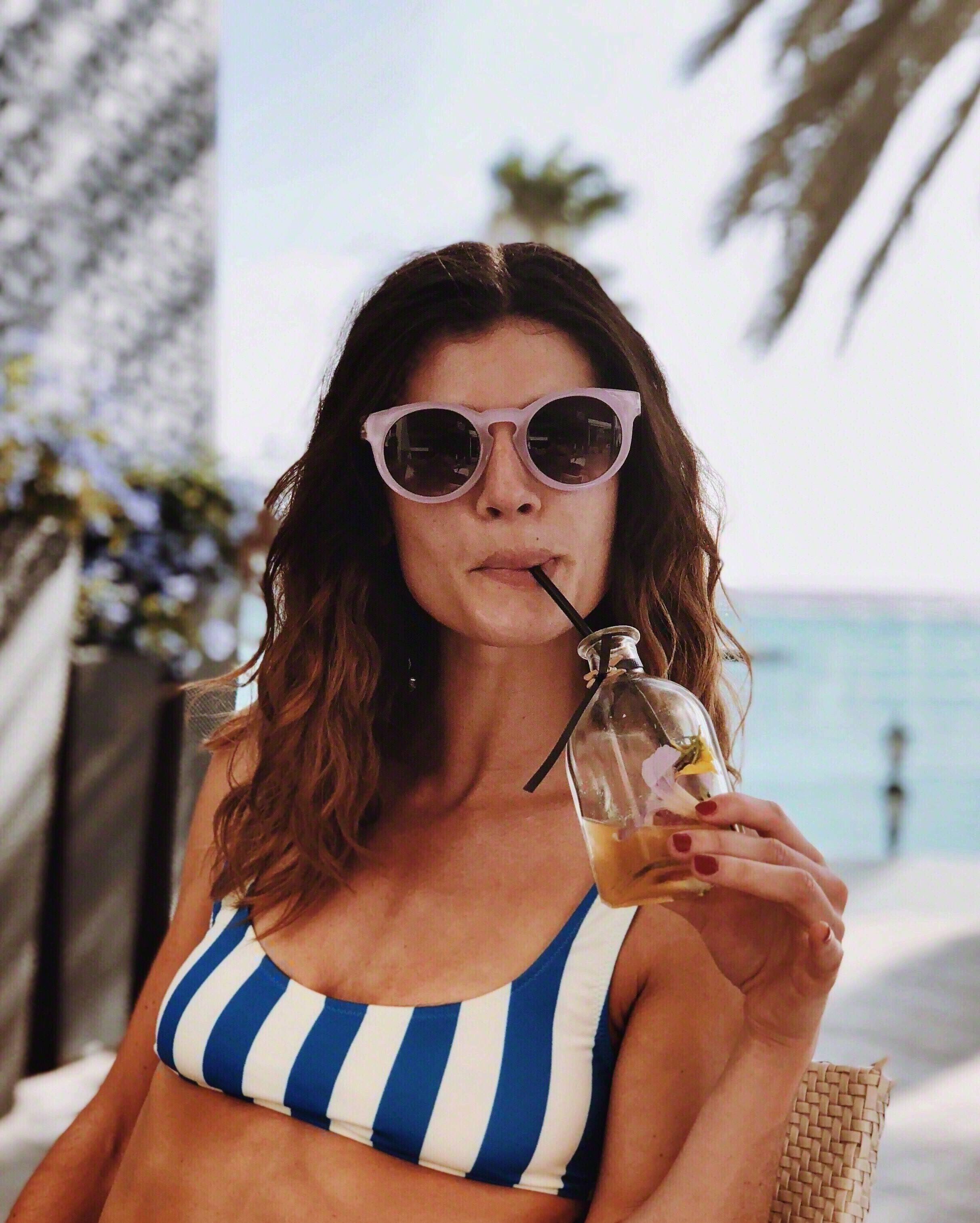 HELLO
I'm Alysse - an aspiring #girlboss living in Washington DC. When I finally ran out of ways to redecorate my apartment, I went the millennial route and channeled my obsession into this blog.
With a love for interior design, art, travel, and fashion - I hope that by sharing my passions and experiences it may inspire someone else.
Thanks for reading!
---