BandaBeau's Holiday Gift Guide for anyone with wanderlust!
Posted on December 05 2017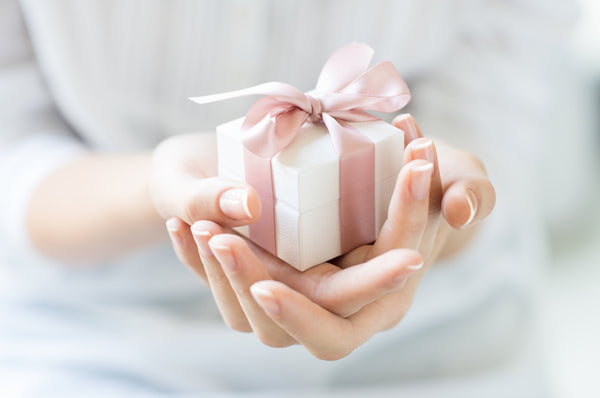 On your mark – get ready – GO!
We don't mean to state the obvious here…we know you're well aware that the Christmas shopping season is upon us. But just ICYMI: wake up and smell the eggnog – you're already behind schedule! Listen, we get it, the holidays can sneak up on you fast. But not to worry, we're here to help you find gifts that are both smart and stylish – cause at BandaBeau, that's what we're all about...that rare combo of being hip and having functionality - all in one pretty and very necessary package. Yes, we love an adventure – but finding the perfect gifts should not be adventurous…that's for your trip itself.
You can find smart – and you can find stylish - but finding both in one gift isn't so easy. Celebrities and moguls hire people to do that for them. For the rest of us, we could all use some help, am I right? Well lucky for you, you can consider that part of your shopping journey dunzo! We did all the busy work for you, so you get to spend your free time being on the move. 
Because, if you're like us, we know you'd rather spend your precious holiday time on a new adventure. Exploring, wandering, relishing. It's winter and you've worked hard all year, so it's no wonder the travel bugs are coming out of the woodwork, nipping at our heels. Those grey skies have got you daydreaming of warmer temps, with some sand under your feet and the sun on your face. Go ahead - get those suitcases packed, and consider your tedious shopping homework done for all the soul-sista globe-trotters on your list. 
From one wanderluster to another, here are 10 of our favorite gift ideas that'll knock their socks off (click each headline to buy).
1. Scratch-off Rose Gold Wall Map.
The world looks better through rose gold colored glasses – just like this rose gold wall map from Urban Outfitters. It's such a fun way to keep track of all your exotic travels by scratching off each destination as you check it off your bucket list.  We love this for perking up your workspace and inspiring more travel daydreams.
The Lonely Planet's ultimate guide to  "Gap Years And Overseas Adventures" is the perfect coffee table-style book for pre-production/planning, with maps, itineraries and full color photos to get you inspired. And should you decide to stay a while – there's even advice for finding work abroad (because well, you just never know when you might find a place you'll never wanna leave!)
3. Retro Instant Camera by Lomography.
The Lomo Instant SanRemo camera exudes chic old school style, and comes with a wide angle lens and gel filters for going analogue – which means its so totally worth the splurge.  Couldn't we all use a souvenir of our exotic travels that looks as good as it shoots?!
4. The Perfect Travel Journal.
Wayfaren's timeless journal is a must-have for the modern traveler: structure to plan, but not too much structure to box in those un-planned wanderings.  We love that it includes a packing guide, a must-see list and budget trackers!
5. An Un-boring Travel Charger.
The Chrysalis Portable Power Charger from Anthropologie is both pretty and powerful: and it'll never leave you stranded with no GPS or camera power. You'll be all charged up for at least 3 hours.
6. Tres chic Marbled Ear Buds.
Because when you need to drown out the noise of fellow passengers between destinations – your ears might as well look cute.
7. Carry-on Cocktails (#yesplease!).
Let's face it - spirits always move you! No matter the destination, every journey can be improved with the proper aperitif. This handy travel bag includes DIY kits for Old Fashioned's, G & T's, and Moscow Mules: plus requisite syrup, bar spoon, jigger and coaster. Just add your fav libation!
8. A Perfect Travel Jewelry Bag.
This travel-friendly jewelry roll by Kate Spade is the whole package: good looking and smart. Don't you want your jewels to travel as well as you do?
9. A New Take on the Duvet Cover.
Forget counting sheep, this striking duvet cover is sure to inspire a few more global destinations for your bucket list.
10. The Original Airplane Lariat Necklace.
Even the most glam traveler has to travel light, but still sparkle. This delicate gold necklace is the perfect subtly for showing off one's love of travel and wanderlust personality.
Ok, we just couldn't help ourselves from adding one extra gift to consider! Because no warm-weather travel destination would be complete without….
BandaBeau! For every beach loving, pool lounging, cruise taking person on your list, this perfect little stocking stuffer comes already wrapped, is carry-on approps and TSA-approved. Trust us, while you might be on the move – but your beach towel shouldn't be.
Ok, wanderlusters: bon voyage and arrivederci.
xoxo,
BandaBeau
#wanderlust #tistheseason #giftideas #unique #christmasshopping